Collaborating Across Undersea Cables: Creating a Collaborative International Teaching Network (CITN)
What is Virtual Exchange (VE)?   

"…virtual exchange involves the engagement of groups of learners in extended periods of online intercultural interaction and collaboration with partners from other cultural contexts or geographical locations as an integrated part of their educational programmes and under the guidance of educators and/or expert facilitators."   (O'Dowd, 2018, p. 5)
 O'Dowd provides this chart representing the different terms used to refer to VE: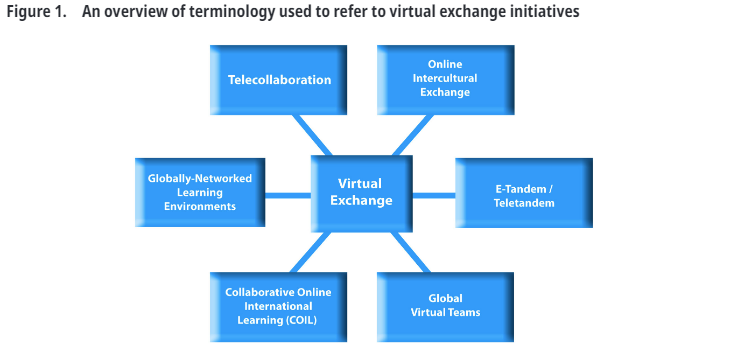 O'Dowd, R. (2018). From telecollaboration to virtual exchange: state-of-the-art and the role of UNICollaboration in moving forward. Journal of Virtual Exchange, 1, 1-23. Research-publishing.net. https://doi.org/10.14705/rpnet.2018.jve.1

Why Integrate Virtual Exchange into Your Teaching?
Virtual Exchange can be integrated into any subject area course…
Provides opportunity for learning through diverse perspectives

Offers an economical way to bring in content and practicing experts

Builds digital literacy

Develops cultural awareness and ability to negotiate and collaborate across borders

Serves as a stepping stone to physical mobility (study abroad)

Provides an alternative for those who cannot afford to study abroad

Builds networks for faculty across international institutions
How You Can Get Involved
Virtual Exchange can take place at many different levels:
Virtual guests to interact with students on a topic (synchronous)

A class-to-class interaction among students on a select topic (synchronous)

A short course module with activities connecting students to another class through an online discussion forum about a specific topic/issue   (asynchronous)

Virtual interactions between students  (i.e., through LinguaMeeting students can receive language coaching from native speakers)

A completely team-taught course between faculty at two different institutions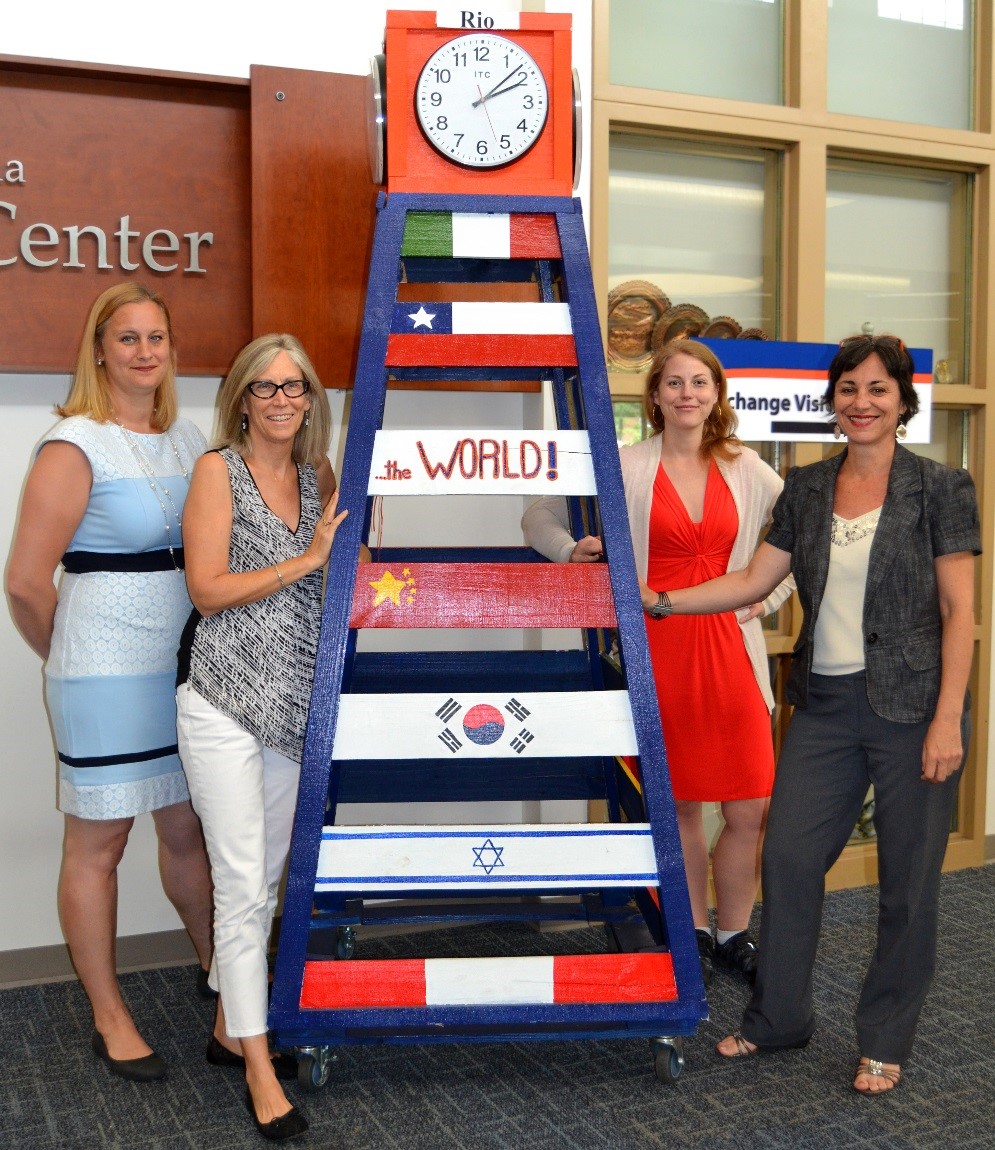 Collaborative International Teaching Network  (CITN)
The CITN has been modestly funded by the Provost's Creative Campus Initiative.  The goal of the CITN is to guide and support faculty to engage creatively with collaborative international teaching opportunities. Virtual exchange (VE) enables students and faculty to connect virtually across national borders and campuses to engage in asynchronous and synchronous project-based activities to examine global issues and problem-solving from diverse perspectives. The CITN will facilitate these opportunities by building upon existing UF VE initiatives to connect UF faculty with each other and with international partners. It will organize and impart training activities to develop course materials and compile resources at a central web location. The ultimate goal is to establish a campus-wide initiative that trains, supports, and rewards instructors for implementing pedagogies that break down campus boundaries and disciplinary silos to transform learning.
The CITN is an initiative that partners with and supports UF's Quality Enhancement Plan (QEP) to internationalize our campus.  The general mission of the QEP is the following:
"Learning without Borders: Internationalizing the Gator Nation is a five-year Quality Enhancement Plan (QEP) designed to further internationalize the undergraduate learning experience at the University of Florida (UF). Internationalization has been a university focus for many years. It is a component of the university mission and is addressed by several of the university's Strategic Work Plan goals. However, recent data from various sources has shown that student engagement in international activities and courses has declined at UF since 2009. This plan directly addresses specific areas for improvement related to factors that impact student participation in international learning experiences."