International Student Advisors
The UF International Center is open for business operations and our staff is available via email, phone, and Zoom appointments during this period. In-person services will be offered Monday to Friday, 10 AM – 12 Noon and 2 PM to 4 PM, excluding observed holidays.​
If you have questions related to Covid-19, please refer to the two following resources first.
Webinar: Continuing F1 Students Town Hall
Please note, this webinar was recorded on Friday, July 24, 2020 from 10:50am - 11:40am EST. Shortly after the webinar, at 12:30pm EST on July 24, 2020, SEVP provided updated guidance. The July 24, 2020 SEVP guidance provides updated information which actually benefits our new/Initial students. This guidance modifies the information provided in the recording from the 8:47 minute mark to the 9:14 minute mark. Please refer to the FAQ which UFIC has provided on July 27, 2020 regarding Fall 2020 enrollment for new/Initial students. The webinar was also heavily focused on questions primarily applicable to the continuing F1 student population who have an active SEVIS record as of Spring 2020.
Frequently Asked Questions (FAQ): Fall 2020 F1 Students FAQ
We provide answers to common questions from new and continuing students regarding the fall 2020 semester.  Please read through the information provided.  After reading the information there, if you have additional questions not addressed in the FAQ, please reach out to the specific F1 Advisor for case-specific questions. 
Virtual office hours for current F-1 students are available!
These office hours provide students with an opportunity to meet with an International Student Advisor and ask general questions related to F-1 processes such as CPT, OPT, STEM OPT, program extensions, changes of degree level, reduced course loads, SEVIS transfers, etc...
During the times available, stated below, F-1 students may click the link and will arrive in the Zoom waiting room. Participants will be seen in the order that they join. Depending on how many people join and the nature of their questions, there may be some waiting time. Students are asked to be patient as they wait their turn in the Zoom waiting room.
Virtual Office Hours
Monday
11:00 AM to 12:30 PM EST
Tuesday
2:00 PM to 3:30 PM EST
Thursday
10:00 AM to 11:30 AM EST
Friday
1:30 PM to 3:00 PM EST
Zoom Link for each day:  https://ufl.zoom.us/j/99370950903
To make an appointment with your International Student Advisor, please call (352) 273-1541.
Michele Shepherd
F-1 International Student Advisor (DSO): Surnames A-C
mshepherd@ufic.ufl.edu
(352) 273-1540
Ethel Porras
Assistant Director, F-1 International Student Advisor (DSO): Surnames D-J
eporras@ufic.ufl.edu
(352) 273-1509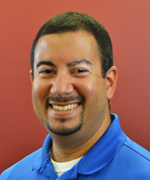 Steve Ghulamani
F-1 International Student Advisor (DSO): Surnames K-L
sghulamani@ufic.ufl.edu
(352) 273-1532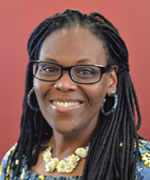 Candice DeBose-Tyson
F-1 International Student Advisor (DSO): Surnames M-Q
cdebose@ufic.ufl.edu
(352) 273-1503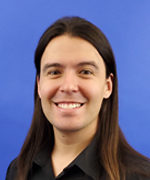 James Everett
F-1 International Student Advisor (DSO): Surnames R-V
jeverett@ufic.ufl.edu
(352) 294-3238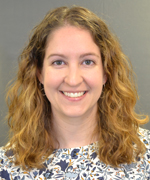 Kristin Fischer
F-1 International Student Advisor (DSO): Surnames W-Z
kfischer@ufic.ufl.edu
(352) 273-1524