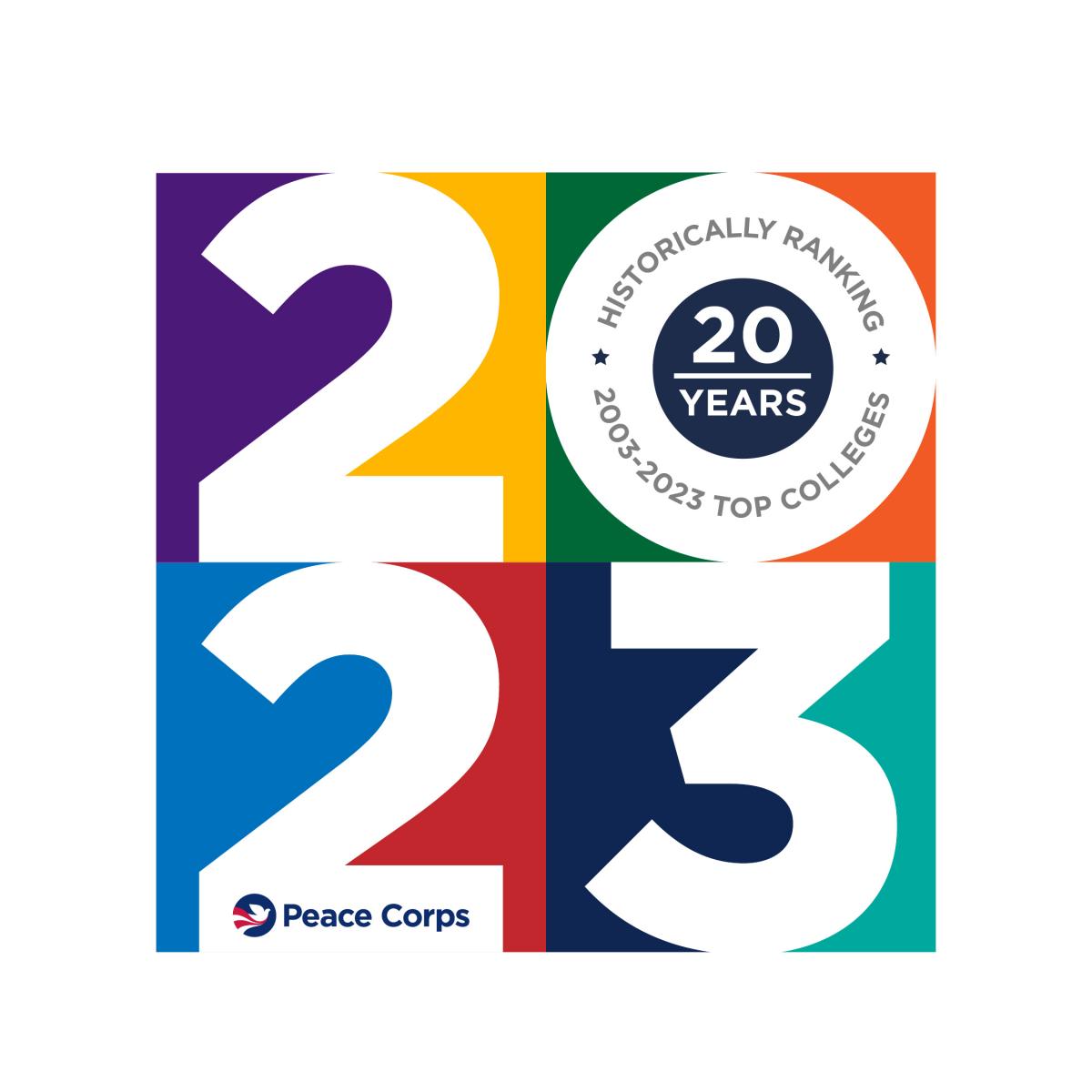 Peace Corps UF Campus Recruiter
Danielle Arnwine joined the UFIC team in January 2023 as the UF Campus Peace Corps Recruiter. Danielle received her B.A. in English with a minor in International Relations and a certificate in Global Black Studies from Florida International University in 2018. After graduation, Danielle joined the Peace Corps as a Secondary English teacher serving in Malawi from 2018-2019. She worked alongside community members to promote English learning and youth empowerment activities and trainings. After returning from service, Danielle served in AmeriCorps and earned her Master of Public Administration degree from Florida State University.
Currently, Danielle is a first-year law student at Levin College of Law here at the University of Florida. She is interested in continuing her work with diverse communities fighting injustices and solving problems on a national level after graduation. As Florida's campus recruiter, she will work to promote Peace Corps through events and activities while serving as a resource for students throughout their application process.
Fall 2023: Danielle will be holding office hours Mondays and Thursdays 1-3pm. Her office is inside the UF International Center. If you would like to contact Danielle, please email her at peacecorps@ufic.ufl.edu.
Peace Corps is a life-defining leadership experience in which American citizens go abroad for 27 months to enrich communities in the developing world with your skills and through cultural exchange.
The Peace Corps has been a leader in international development and citizen diplomacy for more than 50 years across more than 139 countries. In an increasingly interdependent world, we tackle challenges that know no borders—such as climate change, pandemic disease, food security, and gender equality and empowerment. Although times have changed since the Peace Corps' founding in 1961, the agency's mission—to promote world peace and friendship—has not. Today, the Peace Corps is more vital than ever, working in collaboration with partner organizations and using cutting-edge technologies and well-tested best practices to enhance impact.
Our more than 215,000 current and returned Volunteers know that the Peace Corps changes lives—both their own and the lives of people in communities around the world. They learn about leadership, ingenuity, self-reliance, and relationship building and become global citizens. Peace Corps Volunteers reflect the very best of humanity, innovation and aspiration for a better tomorrow. When they return home, they share their stories and experiences and give back to their own communities, helping to strengthen international ties and increase our global competitiveness.
There are many different types of positions available in the Peace Corps, covering six main sectors: Education, Health, Agriculture, Environment, Youth in Development and Community Economic Development. Volunteers complete three months of training in their host country and then serve two years in their assigned community. You must be at least 18 and a US citizen to qualify. To learn about benefits, FAQS, or to view current job openings, visit
Peace Corps (PC) accepts applicants from all majors. Some assignment areas have more rigid requirements such as possessing particular degrees while other assignment areas have more flexibility in how one may achieve appropriate experience in that area. For many assignment areas, volunteering and/or working in that sector for a solid amount of time, makes an applicant eligible for the position. This means that an applicant who is majoring in journalism can be just as competitive as an applicant majoring in agribusiness.
A good first step is to explore available job positions within the Peace Corps. Job postings can be found online at www.peacecorps.gov. Find out what PC is looking for and look for ways to develop transferrable skills here at UF.
Gators now also have the advantage of enrolling in the Peace Corps Prep program on campus to enhance their skills for Peace Corps service. PC Prep was launched in the Fall of 2015 and is offered in conjunction with the International Scholars program. It is open to undergraduate students across all majors and is designed as a way to help guide students through the process of gaining relevant skills. Find out how you can internationalize your degree and build your resume for sector specific work through Peace Corps Prep.
The University of Florida has a wide range of colleges and departments that provide majors in areas that Peace Corps needs. There are also a number of minors, certificates and other academic programs offered at UF that will enhance an applicant's competitiveness. Peace Corps has some work sectors that are in high demand by the countries we serve. Agriculture and environment are particularly difficult sectors to find qualified individuals. Education and Health are the largest sectors, encompassing about two thirds of the total number of PC positions. Majors and certificates in TESOL, STEM teaching, Health Education, Public Health, etc. are therefore very helpful, although not necessary.
Again, all majors are eligible for Peace Corps service. While taking specific coursework can certainly assist in developing skills which PC seeks, applicants are competitive based on the skills they have. Some gain those skills through coursework and others have sought out work and volunteer experiences that have allowed them to practice relevant PC skill sets. In addition to sector specific skills, PC seeks culturally competent individuals with leadership experience, who are engaged in their community.
Here at UF there are lots of ways to gain PC relevant skills outside of your coursework. Think outside of the box. Look into a FAB trip or study abroad. Many student organizations provide both leadership and sector specific skill building opportunities. Create your own development project and apply for a Projects for Peace grant. Work with International students. Volunteer at a local organization. For additional guidance on finding a relevant experience here at UF, contact the PC Advisor.
Returned Peace Corps Volunteers are a great resource for students interested in serving. If you are an RPCV and are interested in getting involved and sharing your stories with students, please contact Amanda Brinton, the UF Campus Peace Corps Recruiter to learn more about upcoming campus recruitment events. You can also read about what's happening at UF in our biannual newsletter.