Exchange Visitor Advisors
Exchange Visitor Services is available for full-time remote services and limited in-person services until further notice.  If you need an emergency appointment, please contact your EVS advisor.
Remote Services
EVS staff are available remotely by phone, email, and video from 8 a.m. to 5 p.m., Monday to Friday. 
EVS will continue to provide essential J visa services, including:

Processing new Form DS-2019s
Amending current Form DS-2019s
Individual advising (by phone, email, video call)
General phone and email support
In-Person Services
Document pick-up, signatures, and emergency in-person services are available from 10 a.m. to 12 p.m. and 2 p.m. to 4 p.m., Monday to Friday.
Face coverings and social distancing are required.
Advising is only available by phone or video call.  In-person advising is currently not available.
To make an appointment, click the "Make an Appointment" link next to your respective advisor's name.
After selecting a time slot and submitting the appointment request, you will receive an email confirmation from your advisor with the Zoom link.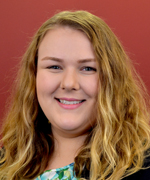 Amila Tica
Partner School Exchange Student Coordinator
atica@ufic.ufl.edu
(352) 294-3333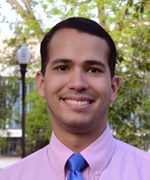 Luis Johnson
Director, J-1 Exchange Visitor Services - ARO Surnames A - D
lfjohnson@ufic.ufl.edu
(352) 273-1514
Jennifer North
J-1 Immigration Specialist - ARO Surnames E - O
jnorth@ufic.ufl.edu
(352) 273-1513
Les Popplewell
J-1 Immigration Specialist - ARO Surnames P - Z
lpopplewell@ufic.ufl.edu
(352) 273-1599
Jesse Mixson
Receptionist
jmixson@ufic.ufl.edu
(352) 273-1511