Exchange Visitor Advisors
Exchange Visitor Services is available for limited in-person services and full-time remote services until further notice.  If you need an emergency appointment, please contact your EVS advisor.
In-Person Services
Document pick-up, signatures, and emergency in-person services are available from 10 a.m. to 12 p.m. and 2 p.m. to 4 p.m., Monday to Friday.
Face coverings and social distancing are required.
Advising is only available by phone or video call.  In-person advising is currently not available.
Remote Services
EVS staff are available remotely by phone, email, and video from 8 a.m. to 5 p.m., Monday to Friday. 
EVS will continue to provide essential J visa services, including:


Processing new DS-2019s
Amending current DS-2019s
Individual advising (by phone, email, video call.)
General phone and email support
To make an appointment with your Exchange Visitor Advisor, click the "Make an Appointment" link next to your respective advisor.
Carolyn Cesarotti
Partner School Exchange Student Coordinator
ccesarotti@ufic.ufl.edu
(352) 273-1510
After selecting a time slot and submitting the appointment request, you will receive an email confirmation from your advisor with the Zoom link.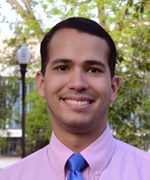 Luis Johnson
Interim Director, J-1 Exchange Visitor Services - ARO Surnames A - D
lfjohnson@ufic.ufl.edu
(352) 273-1514
Jennifer North
J-1 Immigration Specialist - ARO Surnames E - O
jnorth@ufic.ufl.edu
(352) 273-1513
Les Popplewell
J-1 Immigration Specialist - ARO Surnames P - Z
lpopplewell@ufic.ufl.edu
(352) 273-1599
Jesse Mixson
Receptionist
jmixson@ufic.ufl.edu@ufic.ufl.edu
(352) 273-1511