UF Museums
The two museums on campus – the Harn Museum of Art and the Florida Museum of Natural History – offer incredible opportunities for experiential and project-based learning that can be incorporated into a wide variety of disciplines.
Harn Museum of Art
With more than 11,300 works of art, the Harn Museum of Art offers faculty opportunities to help their students experience art, history and culture, sometimes in unexpected ways. You can browse the collections for ideas and more information. Faculty can collaborate with museum staff in a variety of ways, including:
tours and virtual class visits tailored to course themes and lesson goals;
art in galleries and from storage (limited availability);
consultation on museum-based assignments and projects;
Bishop Study Center books and resources;
scheduled programs
Sample Projects
For HUM 2305 What is the Good Life?, Harn staff developed a special audio tour that serves thousands of students by providing them with a thematic tour of art related to course themes exploring economic, philosophical, religious and cultural foundations of a good life.
For NUR 3738L: Systems of Care 2 -- Restoration of Wellness, Harn curators selected art from several cultures and presented these to address themes in the syllabus ranging from "maternity and lactation" to "death and grieving."
For GEO 3803 - Geography of Alcohol, the museum's collections enhanced student understanding of the material culture of the production and consumption of alcohol in different cultures.
The Harn hosted and supported SPN 3324 Spanish in the Museum, an innovative course developed and taught at the museum.
Engineering faculty take students behind the scenes at the museum to study its HVAC system designed to meet special requirements.
Doctoral students in WIS 6934 Tropical Ecology were set a task to identify birds depicted in nineteenth-century prints. See their research project here.
Professor Jeffrey Pufahl from the Center for Arts in Medicine at UF collaborated with both the Harn and the Samuel Proctor Oral History Program (SPOHP) so that his students could collect oral histories, connect them with artwork from the Harn, develop a theatrical production based on the oral histories, and finally oversee the performance of their production live at the Harn. The play resulting from this project, From Colored to Black, as well as related pedagogical resources are available to view on the Center for Arts in Medicine website. In the video below, Professor Pufahl and Eric Segal, Director of Education and Curator of Academic Programs at the Harn, discuss how this project was developed, including the approach and pedagogies used.
Contact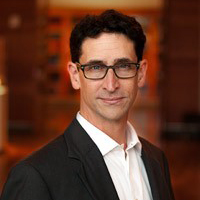 Contact Director of Education and Curator of Academic Programs Eric Segal at 352.294.7063 or esegal@harn.ufl.edu to brainstorm how the Harn can help support your teaching and research.
Florida Museum of Natural History
The Florida Museum houses more than 40 million specimens and objects, making it the Southeast's largest natural history museum and one of the top five nationally in terms of collections size. These vast holdings are available locally and internationally to scholars, scientists, students and the public through on-site study, public exhibitions, loans, publications, television and the internet. Explore the links below for ideas and more information:
Contact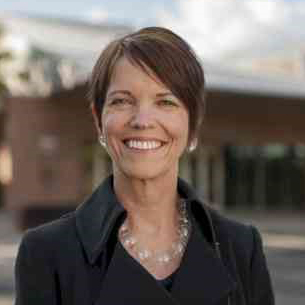 Darcie MacMahon
Director of Exhibits & Public Programs
Florida Museum of Natural History
PO Box 112710, Gainesville, FL 32611
(352) 273-2053, www.flmnh.ufl.edu
dmacmahon@flmnh.ufl.edu