Dr. Linda B. Cottler
Associate Dean for Research and Planning at the College of Public Health and Health Professions and Dean's Professor and Founding Chair of the Department of Epidemiology at the College of Public Health and Health Professions and the College of Medicine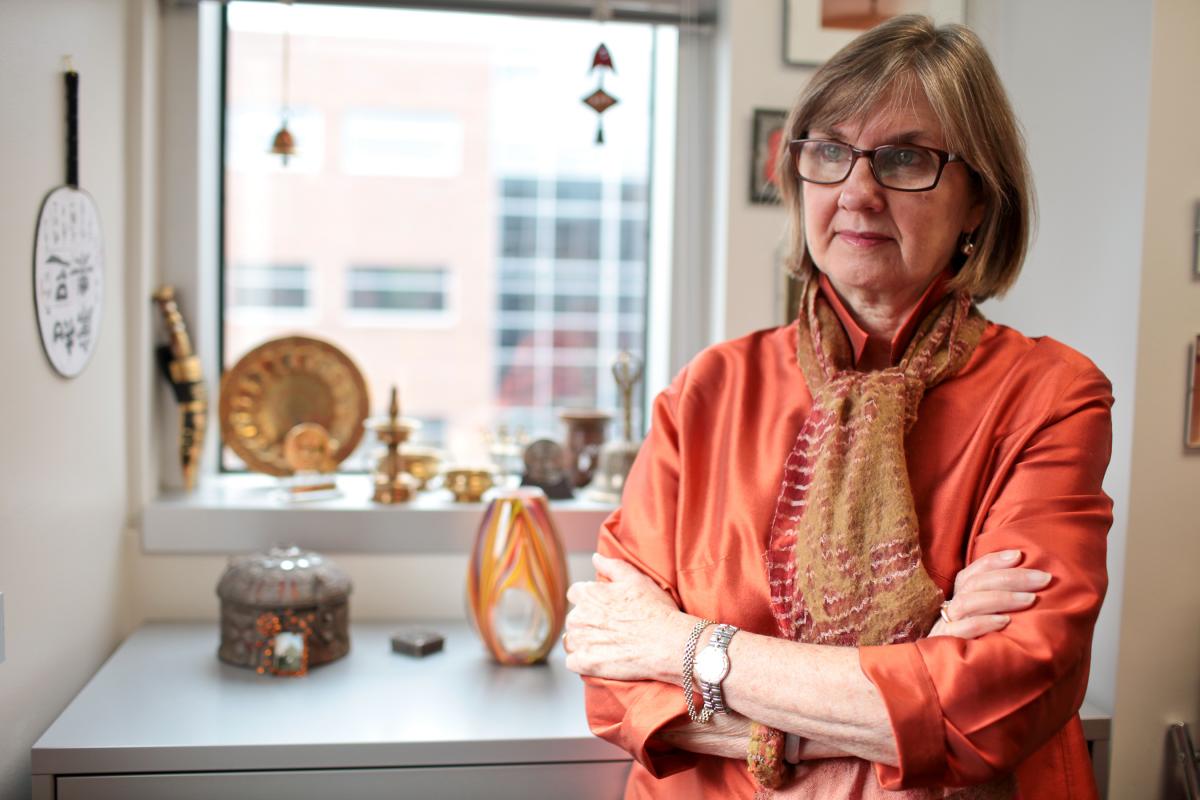 Dr. Linda Cottler was recruited to UF in 2011, and international education has been a priority. Having directed an NIH Fogarty International Training Center grant since 2001, focused on building research capacity in Bangalore, India, she secured funding for an extension of that effort to resource-poor Northeast India. A total of 33 Indian psychiatrists, social workers, nurses, psychologists and epidemiologists have been trained in the US (from 3 to 36 months) over the course of the grant, on research methods related to mental health—particularly addiction, depression and other psychiatric disorders. Productivity of the Fogarty trainees has been substantial: nearly 175 grants have been awarded, almost 125 awards and honors have been bestowed, and more than 660 manuscripts have been published. Additionally, more than 13 three- to four-day workshops have been presented in India, with approximately 1,100 persons attending in total, and an MOU has been established between the National Institute of Mental Health and NeuroSciences Deemed University and UF.
Since coming to UF, Dr. Cottler has also continued her collaboration with Chulalongkorn University in Bangkok, Thailand, and, with the help of Dean Perri of PHHP, established an MOU between the Universities. Since 2014 there have been five students and one faculty member who have come to UF for 3 to 12 months to gain experience in epidemiological methods. In October 2016, Cottler received an honorary doctoral degree in public health from Chulalongkorn University from HRH Princess Maha Chakri Sirindhorn, and in February 2017, Chulalongkorn began preparations to open HealthStreet Bangkok, their community engagement program modeled after her successful effort at UF.
Finally, Dr. Cottler has long been involved in international research, in locations as diverse as Afghanistan, Australia, Kenya and Taiwan, and she has trained the interviewer and investigator workforce in these countries Most recently, she along with colleagues from Epidemiology and Medicine launched the Haiti Health Study, in which over 2,000 households from two areas in Haiti were interviewed about their physical and mental health. She also spearheaded the UF Strategic Plan "White Paper" on International Research which emphasized the importance that a world view has on productivity and contributions.