Course Models at UF
Course Title:   Panama Silver, Asian Gold
Department:  English/Libraries
Instructors:   Leah Rosenberg
Article:  Leah Rosenberg. Refashioning Caribbean Literary Pedagogy in the Digital Age,  Caribbean Quarterly, 2016.
Course Title:  Development Theory and Practice in Latin America and Africa  
Department:  African Studies/Latin American Studies
Instructors:   Marianne Schmink, Sarah McKune
Article:  Mary Risner and Swapna Kumar. Graduate Student Perceptions of a Globally Networked Course,  Journal of Applied Research in Higher Education, 2016.     
Course Models at Other Institutions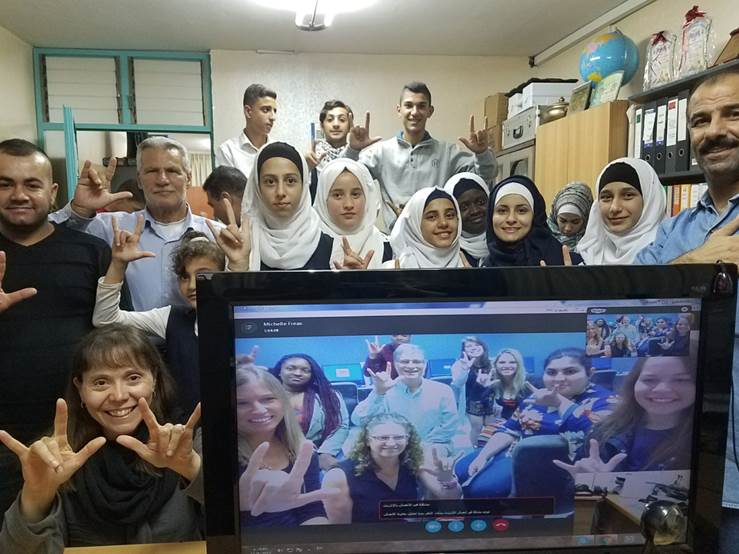 Santa Fe College students engaged in virtual exchange with students in a Palestinian school for the deaf, using sign language.
Examples from the SUNY COIL Network
http://coil.suny.edu/page/examples-coil-supported-courses
http://coil.suny.edu/index.php/case-studies
Examples of VE Tasks/Sample Projects
http://uni-collaboration.eu/tasks_list  
http://uni-collaboration.eu/sample_projects