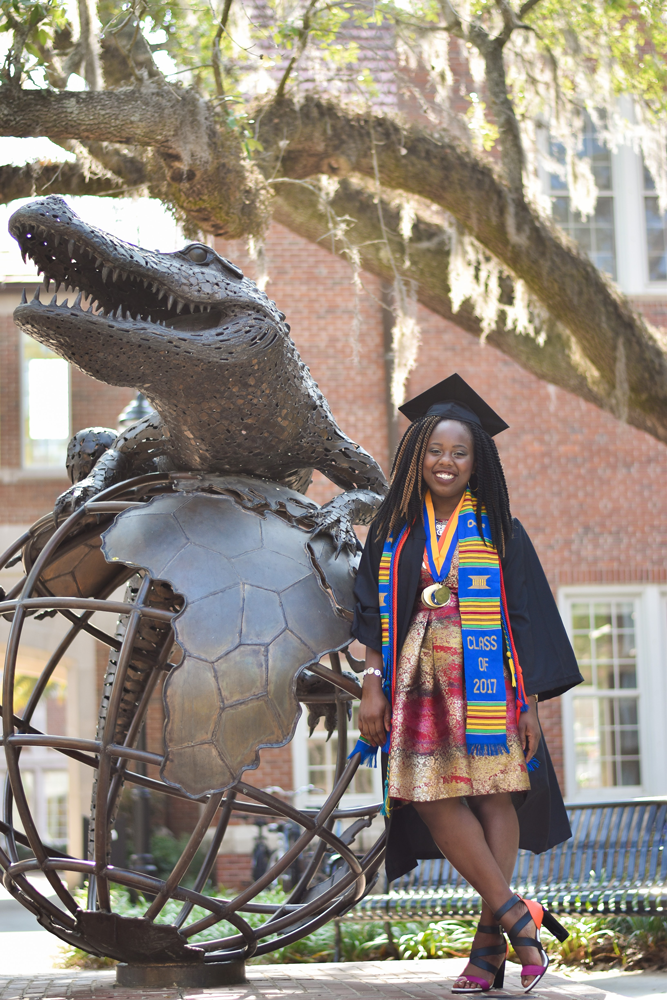 The International Scholars Program (ISP) is an exciting campus-wide opportunity available to all degree-seeking undergraduate students. It represents an avenue to structure your global learning experience through the completion of international coursework, international experience, language learning and co-curricular activities. Define your international learning inside and outside the classroom! Join the UF International Scholars Program!
Students who are enrolled in the ISP have the option of co-enrolling in the Peace Corps Prep program, upon the completion of which they will receive a Certificate of Completion for Peace Corps. This will also make students more competitive when applying for Peace Corps.
Photo by EllieClarity Photography
Program Requirements

Coursework (12 credits)

The ISP Program requires the completion of four fully or partially international courses. International Scholars may take these courses as part of their major, minor, electives, or to meet Gen Ed or Quest requirements.

International Experience or Language Learning

International Scholars are required to complete an international experience, such as study abroad, or two semesters of foreign language learning coursework.

To expand global experiences on campus, International Scholars attend at least four international and/or intercultural-focused events endorsed by the Office of Global Learning.

International Scholars share their global and professional learning journey by developing an electronic portfolio. Students include their global achievements, reflections, and resume through a creative and polished platform. 

Peace Corps Prep Program (Optional)

As an International Scholar you have the option of co-enrolling in the Peace Corps Prep Program.